Moorings, Boatyards and Crane
Sailing Facilities Charges apply from 1st January to 31st December.
The Club owns a number of moorings in Portsmouth Harbour and 60m of pontoon by the East Street slipway in the historic Town Camber. Permanent and short-stay berths are available to members, and there is key fob access to the slipway for launch and recovery.
The Club operates two boatyards, the Boom Yard and Wyllie's Garden, for dinghies, small keelboats, tenders and RIBS. The Boom Yard is also a great place for a Club BBQ during the summer months with fantastic views across the Eastern Solent!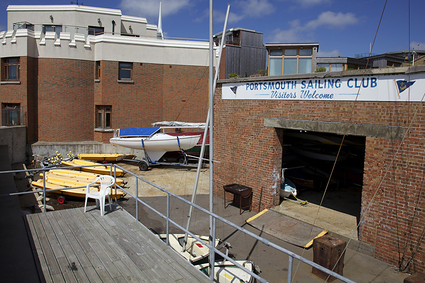 In 2018 a crane was installed that allows the launching of keelboats, RIBs and tenders - https://www.portsmouthsc.co.uk/article/73494

Downloads
Last updated 22:22 on 27 July 2023