Moorings & Boatyards
The Club owns a number of moorings in Portsmouth Harbour and 60m of pontoon right at the entrance to Portsmouth Harbour, just inside the historic Town Camber of Old Portsmouth. There are a limited number of permanent and short stay berths available.
The pontoon is located next to the East Street slipway and Club members are allowed a key fob to access the slipway for which the Club pays an annual license.
The Club operates two boatyards, the Boom Yard and Wyllie's Garden, for dinghies, small keelboats, tenders and RIBS. The Boom Yard is also a great place for a Club BBQ during the summer months with fantastic views across the eastern Solent!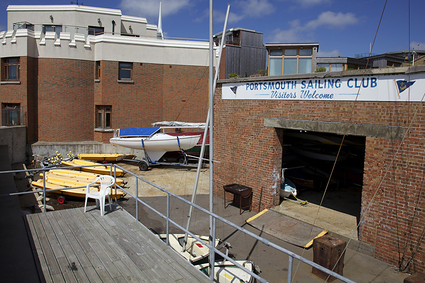 Last updated 13:06 on 3 February 2018