International Tempest Class Southern Championships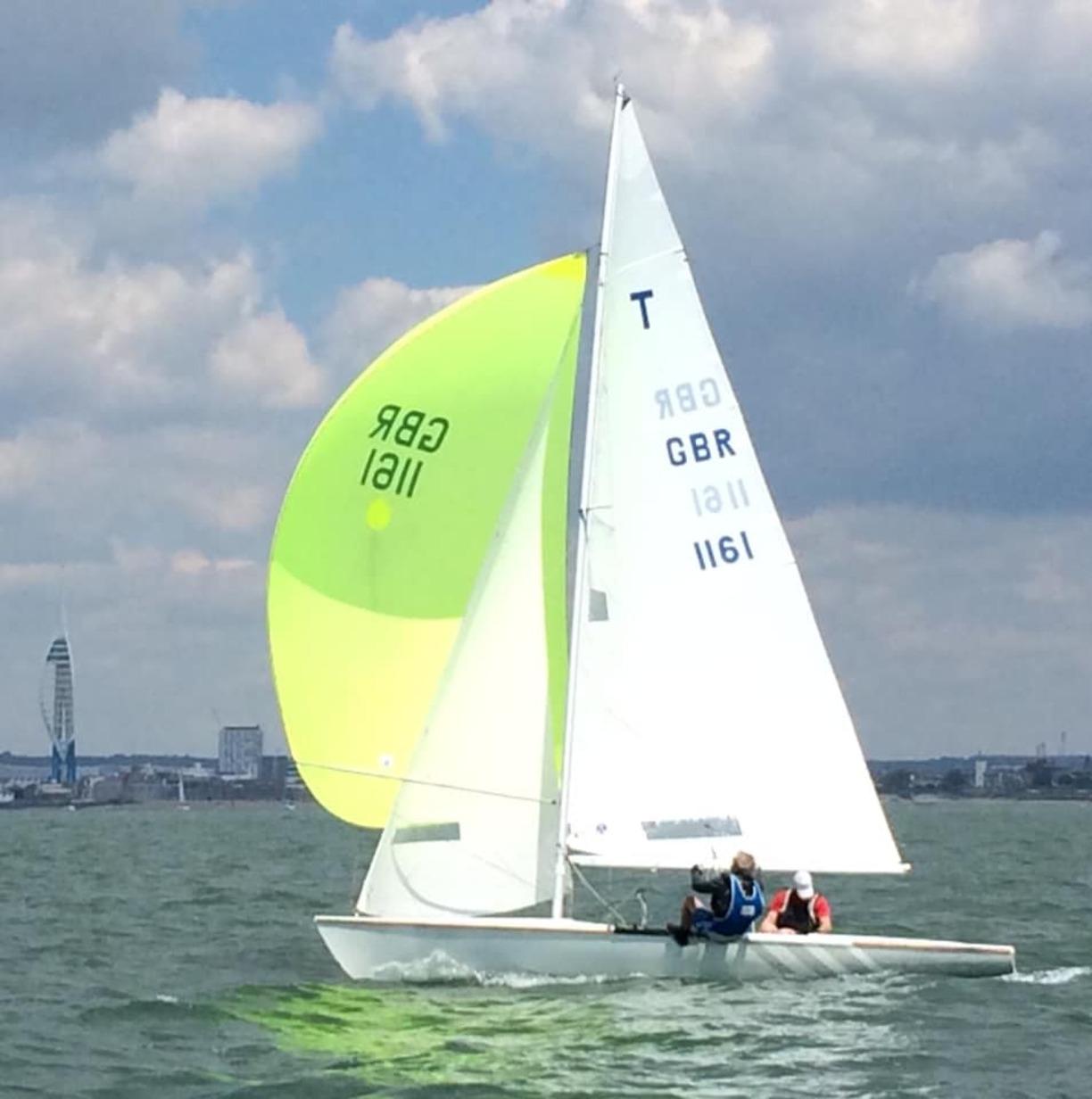 Published 14:38 on 18 May 2019
Portsmouth SC hosted the Tempest 'Southerns' over the weekend 11/12 May.
Competitors travelled from across the country (as far north as Warrington and the Peak District) and were launched using the PSC crane at the Camber.
With the club house refurbishment underway the fleet were based in Hornet SC throughout the weekend but a PSC race team organised racing from committee boat Mary Siobhan. Saturday's breeze was extremely fickle and shifty requiring the Race Officer Mark Briggs to reset courses several times however three good races were achieved. Sunday's forecast of extremely light winds did not bode well but a steady S'Easterly enabled another two races to be completed. Races were set using a combination of rib-laid inflatable marks and fixed racing marks within the Gilkicker/Spit Sand Fort area.
Although the Tempest fleet is relatively small it is extremely competitive with many travelling across Europe to compete; they were extremely impressed with the racing that was organised by PSC and particularly our race area. We hope to see them back soon.
As ever, many thanks to those members who gave their time over the weekend to support this event; it was a lot of fun but it would not have happened without you. Thank you.
Results are here - https://www.portsmouthsc.co.uk/international-tempest-southern-championships-1/untitled-12
Last updated 22:27 on 6 July 2020