Spring Parhelion Series Summary and Prizegiving
Published 18:46 on 29 Apr 2018
The Spring Parhelion Series completed yesterday with Race Officer Ricky Hodgeson setting two courses in a gentle NW'ly breeze and a westerly tide that built through the morning... Full results are here https://www.portsmouthsc.co.uk/parhelion-2/results... and here https://www.portsmouthsc.co.uk/parhelion-2/results.... It was great to see another newcomer on the day, Peter Seymour in Erica and it was also good to see Spirit of Kudu, a newcomer this series, winning the final race (NHC) of the series.
Overall it has been a difficult series for the race officers with persistently gentle breezes, typically from the East (what's happened to the 'prevailing SW'ly?) and of course a day completely lost to fog however it has been encouraging to see a good numbers on the start lines - we've had 17 competitors overall with 5 new entries; we hope they've enjoyed themselves enough to return for our next series which starts on Saturday 22 September!
As ever, huge thanks to all those who helped deliver such professionally managed and organised racing, provided ribs to taxi crews across the harbour and the teams back in the club house who offered the customary PSC hospitality. Another very successful series.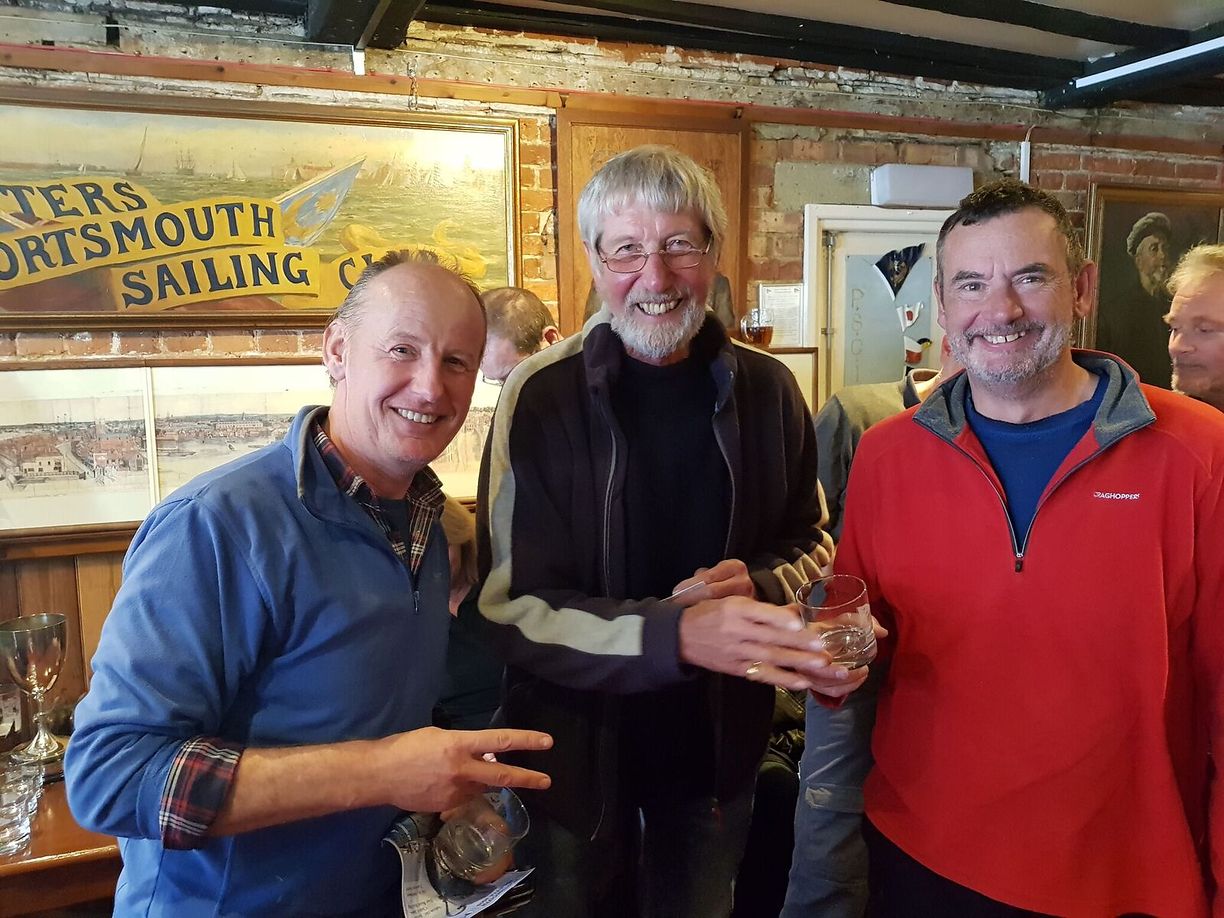 Last updated 18:11 on 10 April 2021